Producer and Pixies guitarist Joey Santiago on working with Spitfire Audio
Thursday, March 17, 2016
With the recent release of Spitfire Audio´s eagerly awaited Joey Santiago Kontakt library, we couldn´t pass up the chance to talk to the man himself. The guitarist and composer has been on the music scene since 1986, and is probably best known as the lead guitarist for the American alternative rock band – Pixies.
Joey also has multiple projects to his credit, such as producing musical scores for film and television documentaries including independent films Crime and Punishment in Suburbia and The Low Budget Time Machine. He has also co-scored the Fox Network TV series Undeclared and written songs for popular television series Weeds.
We chat with him about his involvement with Spitfire, the set-up involved for the recording of the library, and the upcoming Pixies tour...
So, first up, how did you get involved with Spitfire?
I was scoring a film that wanted cellos. Went on the Internet and asked other composers I knew for recommendations. They suggested I try the Spitfire Albion library. It sounded great. Came to find out that someone I knew from a long time works with Spitfire. He used to work at an agency that represented me for film/tv work. All very kismet.
How did you plan what to put into the library or was it very much improvised during the recording sessions?
I met the producers for Spitfire. They gave me the plan on what needed to be recorded. We mutually agreed on the process. Having used sample libraries I knew what had to be done. It was a tedious process and knew it was going to be. Picking one note at a time. Staccato, longer notes etc. I´d redo a note if it wasn´t perfect. In essence I was making this library for myself and it had to be perfect.
One of the ideas I wanted to do was sample the plucks behind the bridge. I´ve done that technique before and it´s very limited in that it´s pretty atonal on what it would produce. We managed to tune each plucked note behind the bridge and behind the nut to make a chromatic scale. I have a 1965 ES345 with bigsby so there two places for plucking behind. Also plucked above the nut. Each place has its own tonal quality and range.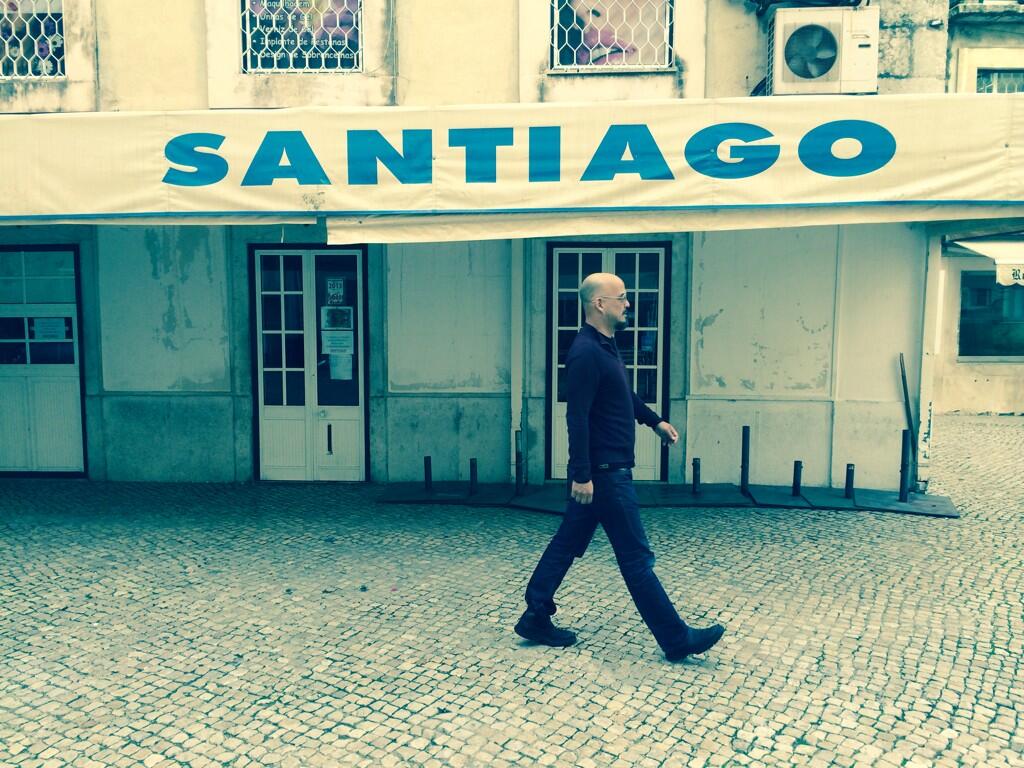 What guitars, pedals and other gear were involved in the recording set-up?
Guitars that were recorded was my Goldtop Les Paul and my ´65 ES 345. For amps it was my Marshall JCM 800. TheGoldtop and Marshall was used on every Pixies record and the 345 was used after Bossa Nova. Also used was a 1960´s Fender Vibrolux that I record with and use it live for definition. It compliments the Marshall. I used a slew of pedal. Overdrives, fuzz boxes and unique Moog Pedals. There´s many more...
In the teaser video for the library you say "It´s a guitar but it imitates celestes, and all that kind of stuff" - tell us more about the ´instruments´ you´ve derived from the guitar in this library.
The sound from the celestes came from plucking behind the bridge and nut of the guitar. The next day they showed me an example of the plucking sample using Kontakt. It was mind blowing. I jokingly told them not to release those samples so I can have the unique sound. There are many ways to manipulate the sound to make it unique.

How would you describe the overall sound/feel of the library?
It sounds and feels great. From there it´s up to users to manipulate or use raw of each sample.
There´s also a selection of sounds that Spitfire has morphed from your original raw recordings - can you tell us more about those?
Spitfire went through the numerous sounds and selected ones that were prime for warping, taking these and stretching, distorting (even more!) and creating some amazing rhythmic loops and pads from the content. All these different takes on the material added an additional 175 different sounds and presets that naturally compliment the original material, as they were made using it as their foundation.
For which types of projects and genres would you say the Joey Santiago library would be particularly fitting for?
Every genre. It all depends on the user. Personally I would use the pluck sounds for an eerie feel. The rest of the sounds is useful for every film.
The Kontakt interface in this library allows the user to pick the amps they wish to use - can you run us through the selection on offer?
There are 6 different signals to choose from, 4 amps (A1, A2, A3, A4) and two different rooms (R1, R2). A3 is Joeys Marshall JCM800, the definitive sound, and has a great sound for dirty tones, recorded with a Royer R121. A2 is on the cleaner side with a Fender Vibrolux, recorded with a Beyerdynamic M201. R1 is the room sound of both of these amps, giving a good sense of space, and is a pair of Royer R122s. Spitfire then took these recordings and reamped them in a larger space, with A1 being a slightly crisper JCM800, again recorded with a R121, A4 being a more grungy lo-fi selmar into an SM57 and R2 a room pair of Earthworks giving even more space to the recordings.
In what other ways can users make the sounds more their own?
Use the filters on Kontakt or the ones from the user's DAW. There a lot of sounds a user can make just by using eqs, delays and modulation effects.
You´ve composed music for film and TV adverts, tell us more about that...
They hire me for the style I´ve carved out for myself. Serving the film and the director´s vision is challenging and fun and the process I enjoy the most.
Do you ever use virtual instruments/sample libraries yourself? And if so, which are your particular favourites?
I use them in every film/tv project. My first gig was a TV show "Undeclared" it was Judd Apatow´s project. A lot of the score's sound came from guitars and I´d record drums. Eventually I ran out of sounds. So I delved into the world of using samples. I used a lot of keyboard sounds. Using drum samples made scoring a lot quicker.

We can´t interview you without mentioning the Pixies, there´s been much speculation that there´s a new album on the way, can you indulge us with any details about this?
We do have an album coming out. Just finished recording it and it sounds tough and in your face. It was produced by Tom Dalgety. He is known for his raw productions.
There´s a Pixies European tour this July, including a sold out gig in London, what can fans expect from the shows?
We will most likely play one or two of the new recordings. Other than that nothing really new. We just play each show as best we can. We give our all. Doesn´t matter where we are.
Finally, what would be your top tip for someone that has just bought the Joey Santiago library - where should they start with it?
Start with the Joey Santiago Plucks patch, this has the most guitar-like sounding material in the library, and really gives you a sense of what the whole library is about. From this going through each one of the folders and seeing how the sounds have developed, Radiant Pads and Gigantic Mutations contain all the 'morphed' material from Spitfire and Santiago Sounds contains the more effected material though my pedalboard.
Click here to view Spitfire Audio Joey Santiago Kontakt library